Sculpture: Academic Program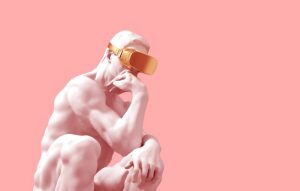 Undergraduate students can earn the Bachelor of Art (BA) degree in Art or the Bachelor of Fine Arts (BFA) degree in Art, with an emphasis in sculpture. Graduate students earn the Master of Fine Art (MFA) degree with an emphasis in ceramics.
The BA degree has a deeper and wider general education foundation than the BFA degree. The BA degree provides flexibility for combining the study of art with a minor field of study. BA students can use their art electives to focus on the studio area of their choice, such as sculpture. Students can choose to enter the BFA Studio Art program during the regular UM admissions process. After completing the foundation core and having a minimum cumulative GPA of 2.0 and 2.5 GPA in all art and art history courses, BFA students participate in the BFA Foundations Review to stay in the BFA degree. BFA students then gain wider training across the studio areas, gain depth in their area of emphasis, build a professional portfolio, and hold a final thesis show.
The MFA degree is a three-year program that prepares students to teach at the college level and work as a professional artist. The third year is dedicated to the creation of an MFA thesis exhibition.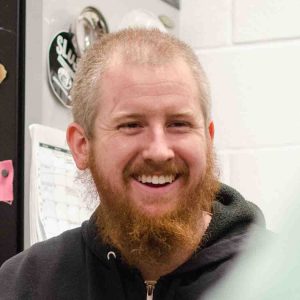 Meet MFA student Ian Skinner whose artwork was accepted for the Yokna Sculpture Trail even before he started graduate school.
"The art department is a place that is different from the rest of the campus. We have a unique set of students compared to the rest of the student population."
---
Sculpture Courses
Students learn subtractive (carving) and additive (construction, including welding) techniques as well as casting and mold-making. They receive instruction in working with plaster, clay, and metal. The sculpture area includes a foundry, woodshop, welders, pneumatic tools, sand-blast units, and other tools and equipment. Intermediate and advanced students create environments, site-specific installations and other works that comprise the broad realm of contemporary sculpture.
A few featured courses provides more detail and samples of student work.
Here are all sculpture courses.