Art Merit Scholarship
The Department of Art & Art offers several awards and scholarships available exclusively to students.
Art Merit Scholarships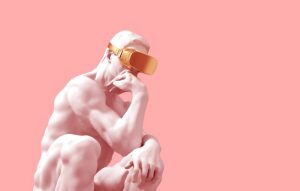 vary in an amount up to $3,000 for 8 consecutive semesters (not including summer)
are for new art or art history majors as they enter the University of Mississippi
are for MS residents and non-MS residents
create eligibility for a partial out-of-state tuition waiver for non-MS residents
is competitive and will be judged through a blind jury process of faculty members
Studio art applicants submit a digital portfolio with 10 to 20 pieces of their best work. Art history applicants submit a digital writing sample of five to ten pages. Applicants for the Art Merit scholarships are automatically considered for the Hollingsworth Scholarship.
The Department of Art & Art History's Art Merit Scholarship will open in early 2023. Please contact Stacey Rathert for additional information.
Instructions for Applying Online
Complete the application form and your portfolio entry here.
(If you have trouble uploading your application, please email Frank at estrada@olemiss.edu.)
Send your high school transcript (and community college transcript if applicable) to art@olemiss.edu with the subject of the email to read: lastname_firstname_transcript.
Have two confidential letters of recommendation sent to art@olemiss.edu with the subject of the email to read: lastname_firstname_recommendation.
Send your portfolio, as follows:

Art History Applicant Portfolio:
Send a writing sample (2,000–5,000 words, not including footnotes or bibliography) from a course in Art History, English, or History as a PDF or Word document with the following naming system: lastname_firstname_essay. (for example, Smith_John_essay.docx)
Art Studio Applicant Portfolio:
Send 10–20 samples of your best artwork. The portfolio should include a range of your best work, which may include drawings, design work, paintings, ceramics, sculptures, prints, and work in other media, as well as your sketchbook. We prefer that you submit all images as one PDF file., labeled as lastname_firstname_images.(Individual files also will be accepted, with each image labeled as lastname_firstname_number.jpg (for example Smith_John_1.jpg). Individual image files must not exceed 5 megabytes.)Also send a numbered Image List with titles of work, media, and dates of completion. For example:
#1. Songs of Spring, acrylic paint, November 2019.
#2. Sunrise Monster, charcoal, December 2019.
Resources for Documenting your Artwork

The UM Department of Art & Art History hosts a few portfolio prep events throughout the year to help you learn how to best present your work in a professional manner.
These resources will also provide you with tips and tools to make a stunning portfolio.
Virginia Museum of Fine Art- How to Shoot Art
https://www.vmfa.museum/teens/wp-content/uploads/sites/19/2014/02/How_to_shoot_art-FINAL.pdf
Maryland Institute of Art, How to Document 2d Artwork.
https://youtu.be/ciQ9sqa35jU
Emerging Artist Guide
https://emergingartistguide.wordpress.com/emerging-artist-guide-index/getting-started/documenting-your-work/