Sculpture
To see more photos of Sculpture, click here!
Meet the Faculty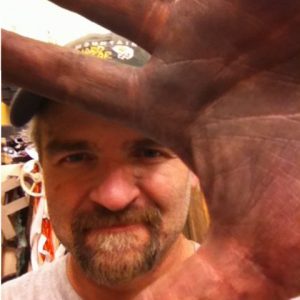 Professor of Art
Sculpture
Meek 11 | 662-915-5828
durant@olemiss.edu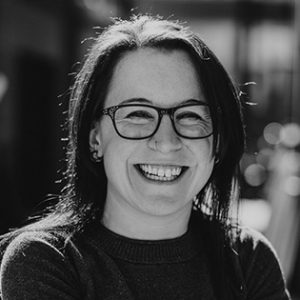 Visiting Assistant Professor
Sculpture, Foundations
Meek 145
slrather@olemiss.edu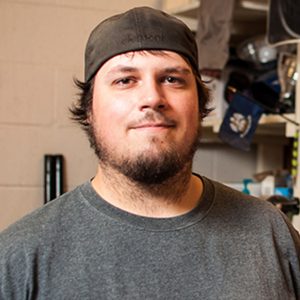 Instructor & Technician
Sculpture
Meek 16A
smthibod@olemiss.edu
---
Overview
Sculpture encourages the creating, shaping, or combining of three-dimensional objects. Designs may be produced as freestanding objects (i.e., in the round), in relief, or in environments, and a variety of media may be used, including clay, wax, stone, metal, fabric, wood, plaster, rubber, and found objects. Materials may be carved, modeled, molded, cast, wrought, welded, sewn, or assembled and combined.
Students learn subtractive (carving) and additive (construction, including welding) techniques as well as casting and mold-making. They receive instruction in working with plaster, clay, and metal. The sculpture area includes a foundry, woodshop, welders, pneumatic tools, sand-blast units, and other tools and equipment.
Sculpture is taught by department head Professor Durant Thompson, Visiting Assistant Professor Stacey Rathert, and Instructor & Sculpture Technician Seth Thibodeaux.
---
Student Organization
The Sculpture Society
The Sculpture Society is an organization of advanced sculpture students led by Professor Durant Thompson. The group meets once a month to promote awareness of sculptural exhibitions and events, employment opportunities, and educational options. Meetings involve discussions for possible field trips to museums and conferences. Students choose visiting artists to invite to our department to demonstrate techniques through workshops and give lectures. The Sculpture Society holds its own metal-casting event at least once a year, when the community is invited to donate materials and participate in casting activities. For more information, call (662) 915-5828.
Follow our Sculpture area on social media! Check out their Instagram, @um_sculpture
---