Art History
Overview
Learn about monuments, significant artists, and artistic periods in Western and non-Western cultures. Gain art studio fundamentals, learn about art theory and criticism, conduct research, and discern the hidden and not-so-hidden ideas behind images.
Beyond the study of art styles and trends, art history students are trained to communicate their own ideas about artwork and its various meanings. They can bring this knowledge to bear on an expansive array of careers, including arts administration, auction houses, art conservation, education, archives, publishing, art criticism, museums, galleries, and historical societies. By honing oral and written methods of analysis, their critical thinking skills can even be applied far beyond the field of art history.
Meet Grace Moorman (BA Art History, minor in Anthropology '20), president of Vasari Society, who interned at the UM Museum and the Smithsonian's National Portrait Gallery in Washington D.C.
"The art department, love them! It's just a fostering environment where they encourage you to do whatever you want to do and make it seem like it's actually a possibility."
---
Meet the Faculty
The art history faculty have areas of specializations in Medieval art history and archaeology, 19th and 20th century American art, Early Modern Europe, modern art and architecture, postmodern art, theory, and the history & theory of photography. Their connections to alumni, other art historians, and museum and gallery professionals opens the world of opportunity to our students.
Professor of Classics
and Art & Art History
Greek/Roman Sculpt, Medit. Archaeology
Bryant Hall | 662-915-1152
ajootian@olemiss.edu
Instructional Assistant Professor
Early Modern & 19th–Century
Meek 110B | 662-915-6989
larizzol@olemiss.edu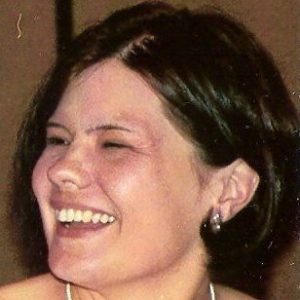 Associate Professor of Art
Modern & Contemporary
Meek 259 | 662-915-5014
kkbelden@olemiss.edu
Visiting Assistant Professor of Art & Instructor of Art History
Imaging Arts
Meek 145
rjflake@olemiss.edu
Visiting Assistant Professor
Asian Art
Meek 145
bkim7@olemiss.edu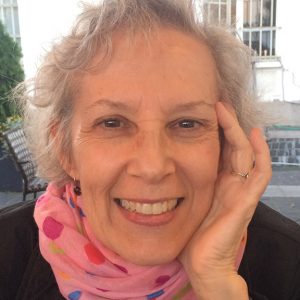 Chair, Professor of Art History
Medieval & Archaeology
Meek 116 | 662-915-7193
nwicker@olemiss.edu
---
Student Organization
Vasari Society
The student organization for art history, the Vasari Society, is named for the "grandfather" of art history, Giorgio Vasari (1511-1574), who is famous for his biographies of Italian Renaissance artists. Membership in this group certainly is not limited to art history majors and minors. Studio artists and other students from across the university who are interested in art are warmly encouraged to join.
Vasari members usually meet once a month and often gather informally at area exhibitions, such as at Southside Gallery and the Powerhouse during the popular Oxford "Art Crawl." They sponsor "movie nights," when films dealing with art and art history are shown, and travel together to view exhibitions in Memphis and elsewhere. With support from the university's Associated Student Body, Vasari brings outside lecturers to the campus. Past speakers have included a University of Mississippi alumna author of a book on Robert Rauschenberg, a curator from the Memphis Brooks Museum, and a curator/educator from the University of St. Thomas who spoke about how students can gain experience in museums and galleries. In recent years, invitees from various institutions—including Indiana University, Auburn, Memphis State, Appalachian State, and Holy Cross—have given presentations on medieval through contemporary art of the U.S., Europe, and Africa. Students have the opportunity to meet informally with these professionals over lunch and at receptions. A special treat was the opportunity to hear and meet with former Director of the Versailles Museums in Paris. For information, contact Vasari faculty advisor Professor N. L. Wicker at 662-915-7193, art@olemiss.edu.
---
Outcomes
A liberal arts-based education empowers students and prepares them to deal with complexity, diversity, and change through a broad knowledge of the world. Students develop a sense of social responsibility and key intellectual skills sought in the workforce such as communication, analytical and problem-solving skills, and the ability to work with a diverse group of people. Related careers in art history include museum curator or educator, art critic or appraiser, or university teaching.
---
The Unique Experiences
University of Mississippi Museum houses the David M. Robinson Collection of Greek and Roman antiquities, one of the finest collections of its kind in the United States. Covering the 1000-year period from 800 B.C. to around A.D. 300, the collection contains Greek and Roman sculpture, Greek decorated pottery, inscriptions, architectural fragments, inscribed Sumerian clay tablets, small artifacts in terracotta and bronze, Roman copies of Greek art works, ancient surgical instruments, and Greek and Roman coins.
---
Faculty Profile
Dr. Nancy Wicker, Chair, Professor of Art History and recent National Humanities Center Fellow, has an interdisciplinary research focus on the art of Scandinavia during the Early Medieval Period, from the Migration Period of the 5th and 6th centuries through the Viking Age, c. 750-1100.
https://news.olemiss.edu/um-professor-sheds-light-vikings-often-overlooked-artistic-side/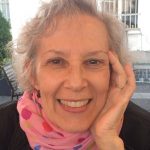 One current project is to help create Project Andvari that will share information about art and material culture. Art historians, literary scholars, archaeologists, and museum professionals from the UK, Denmark, Norway, Sweden, Germany, and US developed the conceptual foundations for the system funded by a grant from the National Endowment for the Humanities, Office of Digital Humanities.
"Our goal is to build an online database to facilitate access to digital collections of art and artifacts from early medieval northern Europe – including that of the Vikings and Anglo-Saxons," said Wicker. "Our project presents a constructive solution to the problematic issues of access and information-sharing that result from the nearly overwhelming explosion of digital resources that are now available."
---
Alumni Profiles
Mattie Codling (B.A. in Art History, Anthropology, 2013) used her internship at the UM Museum to further prepare for a museum career. She curated an exhibit of Southern folk art including artist research, choosing the pieces to illustrate their style, and designing the exhibit. She completed the M.A. in Art History at Florida State Univ. in 2015 and now works is Curator and Collections Manager at the Walter Anderson Museum of Art in Ocean Springs, MS.
John Duncan Bass, Graduate Curatorial Assistant at School of the Art Institute, Chicago
Anna Benefield, Agent at Panache Booking, Los Angeles, CA
Zachary Branson, University of Virginia School of Law, Associate at Burr & Forman LLP
Zac Creel, Graduate Student, Tulane Law School, New Orleans, LA
Dunn Latham, Director of Sales & Marketing, Little English, Lexington, KY
Shelby McElwain, Summer Internship (2018), Nascent Art, New York, N.Y.
Grace Moorman, Intern, Smithsonian/National Portrait Gallery, Washington, D.C. (Spring 2019 semester)
Kyra Rice, Gallery/Sales Manager at Art Mecca of Charleston, S.C.
Sarah Sloan, Asia Contemporary Art Week & Consortium
Jessie Smith, Graduate Student, M.D., University of Mississippi Medical Center, Jackson, MS
MacKenzie Spriggs, Art Consultant at Artist's Proof (Art Gallery), Washington, D. C.
---