Art Careers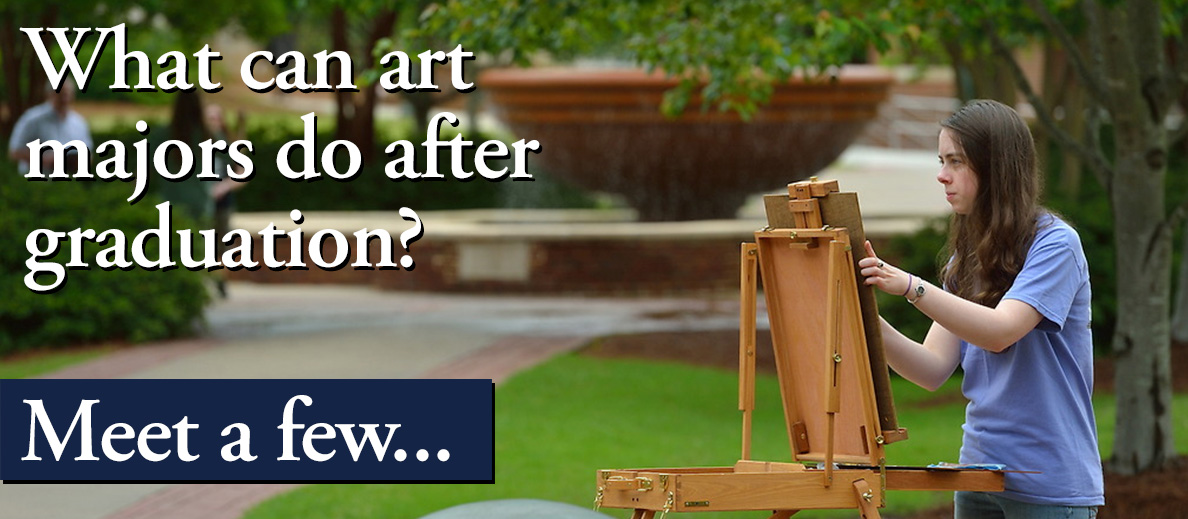 Art Careers
Our graduates establish such a wide range of careers and become leaders of their organizations because of the core set of skills at the heart of our liberal arts education.
Related careers in art include professional fine artist, educator, graphic design, web design, animation, display/set/exhibit design, art appraisal, production pottery, public relations, architectural modeling, textile design, art therapy, arts administration, museum administration, media buyer, marketing, and interior design.
The infographic below illustrates the top sectors of the economy for the employers of our undergraduate alumni, showing the wide range of places they take their skills and talents.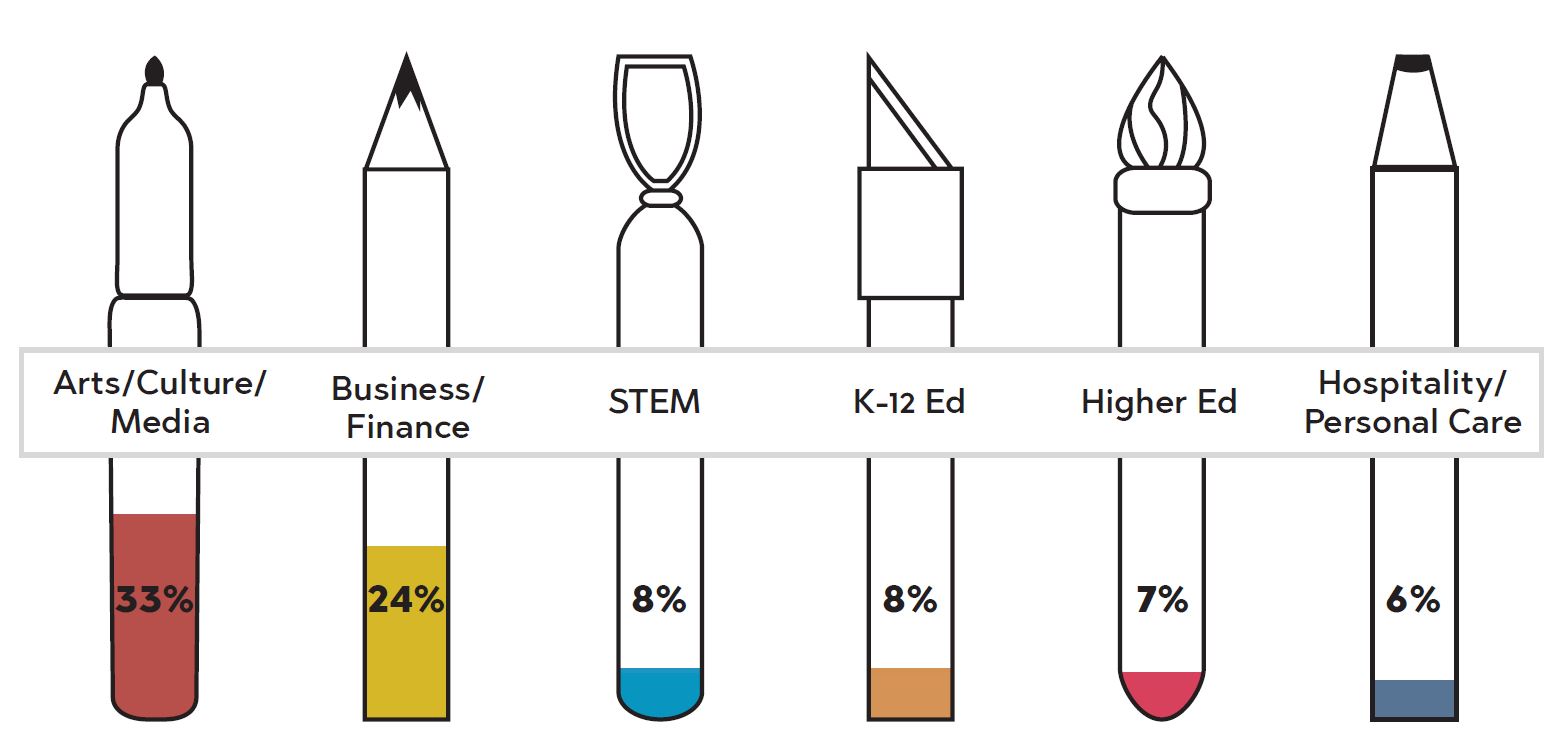 Our graduates are…
Creative Director, FOCUS Brands
Graphic Designer, Isle of Capri Casino
published novelists, music producers and songwriters
Professional Football Player, Jacksonville Jaguars
Manager, Galerie d' Art
many professional artists
Webmaster, Oxford School District
Web Designer, Vanderbilt University School of Medicine
Art teacher, Jackson Academy
Multimedia Specialist, Daily Journal
Sales, Prentice Hall College Publishing
Talent Manager, FuseFX
Associate Publicist, HarperCollins
Marketing Coordinator, Rogers Towers law firm
Exhibit Designer, Rock & Roll Hall of Fame Museum
Programmer and Social Media Buyer, Frontier Media Strategies
Scenic Artist, Denver Center Theater Company
Technical Artist, Los Alamos National Labs
Senior Animator, CNN
IT staff, University of Florida
Game Developer, Mind Level Up
Producer, Our American Network
Creative Consultant, Estee Lauder Companies
Coordinator of Community Support, American Cancer Society