Art in Our Community
Oxford, Mississippi is an amazing place to live.
Located 70 miles from Memphis and surrounded by the natural beauty of Northern Mississippi, Oxford boasts thriving music, art, and literary scenes along with great restaurants. University of Mississippi athletics provides many opportunities to watch and participate in sports—and one of the world's best tailgating parties. Click links for many more Oxford attractions and things to do.
With everything Oxford offers, it's no wonder USA Today names Oxford as one of the Top Six College Towns in the Nation.
Come see why.
---
Art in Oxford
This annual festival in late April boasts a crowd of more than 60,000 people in a two-day format with nearly two hundred art and food vendors, while a generous mix of both local and touring musicians take to the stage. Inspired by the Double Decker bus imported from England in 1994, the festival showcases Oxford as a town that supports the arts.
---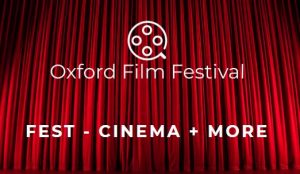 The Oxford Film Festival celebrates the art of independent cinema while raising the understanding of cinema through screenings, workshops and educational programs, culminating in the annual five-day festival. Founded in 2003 by the Yoknapatawpha Arts Council, audiences can now see over 200 quality films from across the globe, including short and feature-length films in both showcase and competition settings. The festival also hosts panel discussions on issues in contemporary filmmaking, and invites the filmmakers to interact with the audience at a number of social events.
---

Four of the last five years our museum has been named to EDsmart's
list of "51 Most Astounding University Museums", with a recent ranking
of 17—one spot ahead of Princeton University. Many art students intern or volunteer with the UM Museum where they might work with art education programs or curate an exhibit.
---

Featuring a rotating exhibit of 18 large-scale sculptures by locally, regionally, and nationally renowned exhibiting artists, this collaboration between the City of Oxford, UM, and the Yoknapatawpha Arts Council is the first outdoor sculpture program of its kind in North Mississippi.
---
Local Galleries
---
In the wider community
An hour away, the Memphis metro area is an important arts community in the nation.
In the Northern Delta
North Mississippi/Tupelo