Bachelor of Arts Degree in Art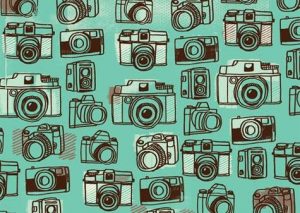 The Bachelor of Arts (BA) degree has a deeper and wider general education foundation than the Bachelor of Fine Arts (BFA) degree. The BA degree provides flexibility for combining the study of art with another field of study through a required minor. Both degrees have a similar art foundation, with the BA students using their art electives to focus on the studio area of their choice or sample various media of studio art, including ceramics, graphic design, painting, printmaking & imaging arts, and sculpture. It is a broad, flexible degree that provides an art education in the context of the liberal arts.
For the 2022-23 academic year, BA students complete 11 art courses (33 credit hours) and 3 art history courses (9 credit hours). They are also required to have a minor field of study. To see a sample 4-year degree plan, download this degree plan for prospective students. View the list of all art courses and the list of all art history courses in the current catalog.
Studio Art Requirments (33 hours)
Art 101. Two-Dimensional Design
Art 103. Three-Dimensional Design
Art 111 and 211. Drawing I and II
Art 201. Digital Imaging
5 courses of advanced art electives (300 level or higher)
Art History Requirements (9 hours)
AH 201. History of Art I
AH 202. History of Art II
1 course in advanced art history (300 level or higher)
Degree Checklists for Current Students
BA in Art – Studio Degree Checklist 2023-2024
BA in Art – Studio Degree Checklist 2022–2023
BA in Art – Studio Degree Checklist 2021–2022
BA in Art – Studio Degree Checklist 2020–2021
BA in Art – Studio Degree Checklist 2019–2020
BA in Art – Studio Degree Checklist 2018–2019
Learn about Our Studio Areas
Setting the Foundation
"The foundation classes, especially color theory, taught me how complex art can be, and that nothing in art is truly accidental. There is a lot of thought behind each area of a piece of art. Once I learned this, the department helped me figure out how to apply these fundamental lessons to my own art while combining my own abstract thoughts." – Ramsay Stayer (BFA in Art, emphasis in Painting '20)
Featured Foundation Courses