Ceramics
Meet the Faculty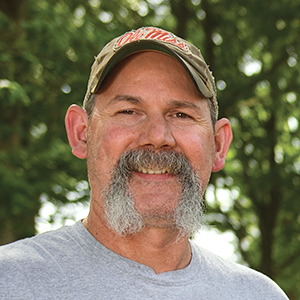 Professor of Art, Ceramics
Graduate Coordinator
Meek 265 | 662-915-6985
mattlong@olemiss.edu
Instructor & Technician
Ceramics
Meek 121
abmcinty@olemiss.edu
---
Overview
The Ceramics program is headed by Matt Long, Professor of Art, and Graduate Coordinator for the Department of Art and Art History. Andrew McIntyre is the Instructor/ Ceramic Technician, along with three graduate students that assist in teaching and maintaining of the ceramics lab. Students learn to use clay creatively to make both utilitarian and non-functional/sculptural ceramics using both wheel-thrown and hand-building methods. Students are encouraged to explore individual ideas through material, process and idea. We are focused on assisting students to develop a personal vocabulary through process, aesthetics, concept and technical experimentation. Students will also become skilled at making clay, glazes and firing electric, gas reduction, salt, soda and woods kilns.
Ceramic courses are offered on all levels and are complemented with demonstrations, lectures, and critiques from professors, instructors, and visiting artists.
Ceramics is offered as an emphasis area of study for both undergraduate students and graduate students, accommodating the BA, BFA and MFA degrees.
---
Student Organization
Mud Daubers
The Mud Daubers are a group of graduate and advanced student ceramicists led by Professor Matt Long and Andrew McIntyre. They participate in various events such as the Double Decker Art Festival, Empty Bowls project and Ole Miss Alumni projects throughout the year as well as host a fall and spring sale on campus. The Mud Daubers bring in many national and international visiting artists. For more information, call (662)915-5860.
Follow Ole Miss Ceramics on social media! Check out their Instagram, @olemissceramics
---