Matt Long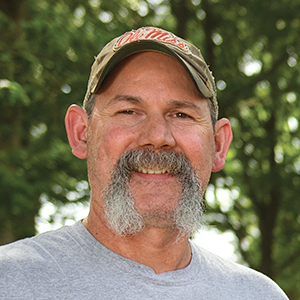 Professor of Ceramics
Ceramics
MFA, Ohio University
BFA, Kansas City Art Institute
Associate of Arts, Napa Valley College

Matt Long received his MFA in Ceramics from Ohio University in 1997 and his BFA in Ceramics from the Kansas City Art Institute in 1995. After receiving his MFA, Matt went on to become a Teaching Lab Specialist, adjunct faculty, and Visiting Assistant Professor at The University of Florida in Gainesville for six and a half years. In 2005, Matt moved to Oxford, Mississippi, to join the art faculty at The University of Mississippi. Currently, he is a Professor of Art and the Graduate Coordinator for the Department of Art at The University of Mississippi.
Matt has become a well-known workshop presenter, teaching workshops and lectures at over 40 universities, colleges, and art centers both nationally and internationally.
His work earned him the NCECA emerging artist award in 2000 along with many juried awards and purchases into prestigious permanent collections. He has been featured in every serious ceramic art publication including Ceramics Monthly, Studio Potter, Art and Perception and Clay Times, including being featured on the cover of the world's most widely read ceramics magazine in 2004, Ceramics Monthly.
His work can be seen in many national and international shows, as well as at his main representer, Red Lodge Clay Center in Red Lodge, Montana.