Printmaking
Meet the Faculty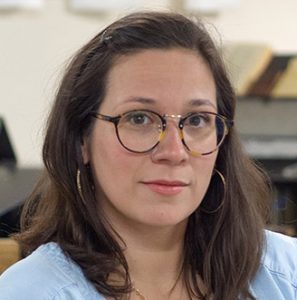 Assistant Professor
Printmaking
Meek 255 | 662-915-6987
lgcarden@olemiss.edu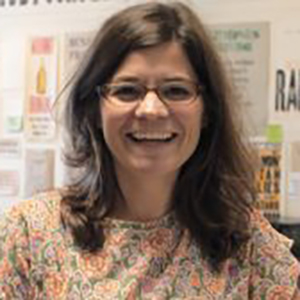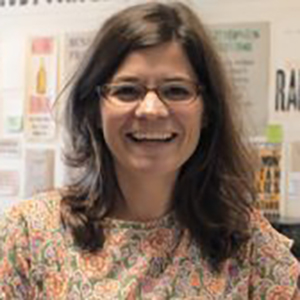 Professor of Art
Graphic/Web Design & Letterpress
Meek 261 | 662-915-1324
vlrougon@olemiss.edu
---
Overview
Printmaking is a process in which ink is transferred from a matrix to material like paper, fabric, wood, or stone. The process is capable of producing multiples of the same piece, which is called a 'print.' Prints are created from a single original surface, known technically as a matrix. Common types of matrices include: plates of metal, usually copper or zinc for engraving or etching; stone or aluminum plates, used for lithography; wood blocks or linoleum for relief; and screens stretched with silk fabric for screen printing.
The printmaking area offers students a unique intersection of traditional techniques paired with contemporary digital practices. Beginning students will learn various traditional printmaking methods including relief, intaglio, lithography, and silkscreening. As they advance, they will explore contemporary digital practices and how those techniques are applied in contemporary studio practice.
Assistant Professor Lauren Cardenas heads the printmaking program and is assisted in teaching by one Graduate Assistant. Letterpress, taught by Graphic Design Professor, Virginia Chavis, is closely related to printmaking.
Printmaking is offered as an emphasis area of study for both undergraduate and graduate students.
---
Student Organization
The Print Rebellion
The Print Rebellion is a group of advanced student printmakers led by Assistant Professor Lauren Cardenas. They participate in various events including the Double Decker Arts Festival, the Oxford Art Crawl and The Southern Graphics Council yearly conference. The organization sponsors community-based print projects throughout the year where the students have work for sale. The Print Rebellion brings many national and international visiting print artists to the department for demonstrations and lectures. For more information, call (662) 915-1324.
Follow our Printmaking area on social media! Check out their Instagram, @um_printmaking
---