Introduce yourself.
My name is Taylor Skelton and I am 23. I graduated from Lafayette county high school and Northwest community college.
Where are you from originally?
I was born and raised in North Carolina.
What attracted you to the Department of Art & Art History?
What attracted me to Art is the thoughts and emotions that can be portrayed through color and various textures. Not to mention the history.
What type of artwork do you create?
I create more expressionist paintings that are gestural and full of movement.
Could you explain your process?
There are many ways people could make each body of work. I approach my paintings very differently each time I work depending on how I understand my subject.
Which artists do you look to for inspiration?
I look to various artists like Pierre Bonnard, Monet, and Van Gogh.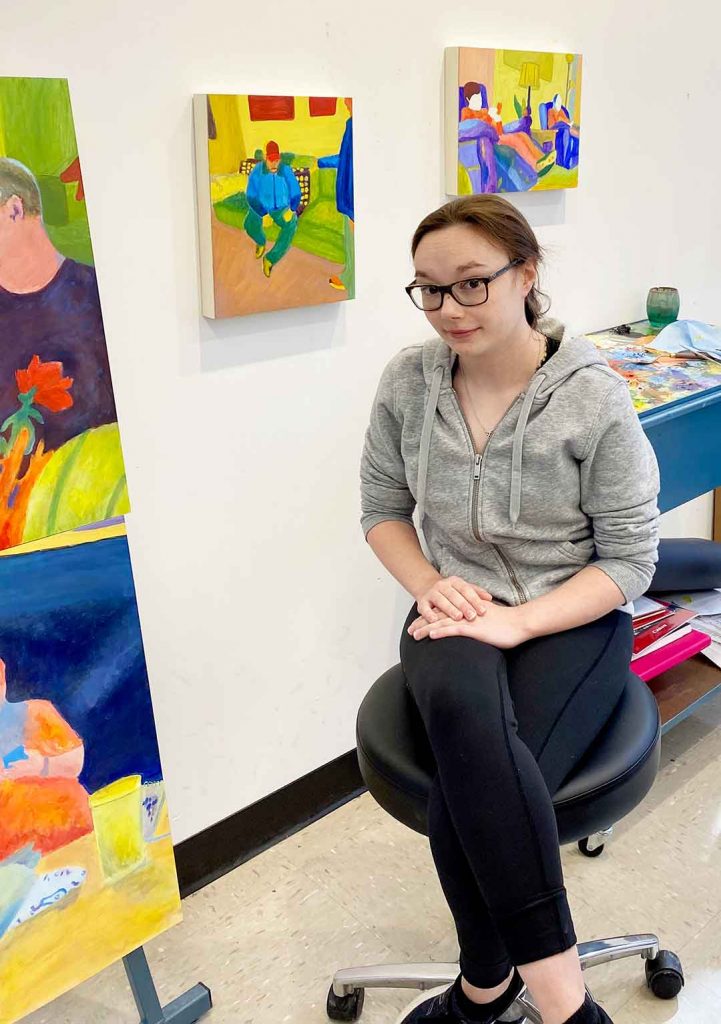 Which professors inspired you the most?
Professors Philip Jackson and Karen Fuqua push me beyond my limits to become the artist I strive to be.
What has been your favorite class during your years here?
My favorite class I've taken would be printmaking because of the silkscreen process.
Could you describe a favorite memory here in the department?
It is very strenuous but very rewarding as you get through the toughest days.
What does the Department of Art & Art History mean to you?
The department is like my second home. I love the atmosphere and the time I get to create something new each day which is wonderful.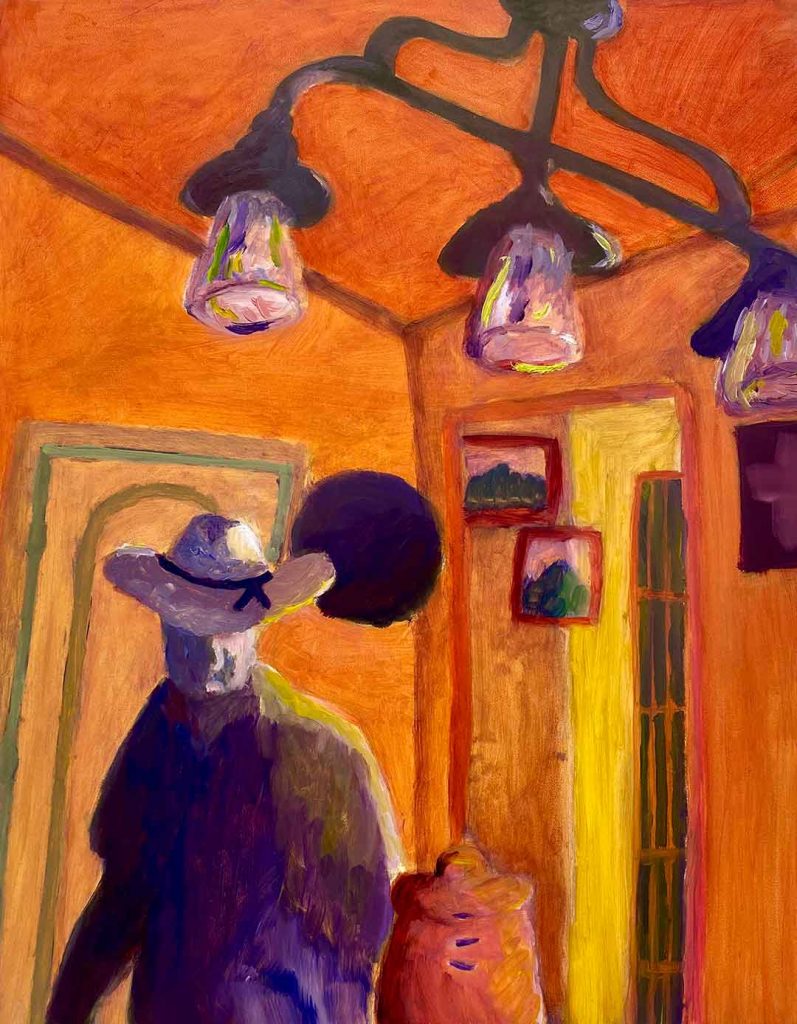 Do you have any advice for incoming art students?
Do not procrastinate and don't give up.
What type of music do you listen to while you create art?
I listen to all kinds of music from early 90's pop, to country, and many more.
What are you binge-watching while being a couch potato?
I love to watch Lucifer, anime, marvel, and more.
Do you have any hobbies outside of the art department?
I have no time for hobbies unless gaming is one.
What is your favorite thing about Oxford or the University?
The land; it's so beautiful I could take pictures for days.
What is your favorite restaurant in Oxford?
The noodle bowl or chow king are my favorites.

Do you have any plans after graduation?
I'll take it one step at a time building a home.
---
Her exhibition "Daily obstructions" will be on display in Gallery 130 from April 4–8, 2022.
Q&A Interview conducted by Frank Estrada. Photos provided by the artist.