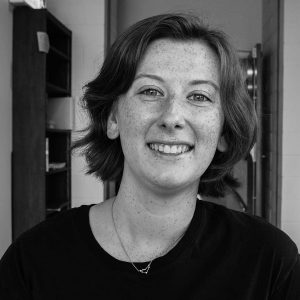 Introduce yourself and tell us where you're from.
Well hi, I'm Sarah Katherine Glass. I'm from Mayfield, KY, which is the westernmost part of Kentucky. Pass Bowling Green, pass Lexington, all those places. That's me.
What made you come to the University of Mississippi?
I met with Ginny as a high school senior and we hit it off and vibed really well. She was so excited for me to come to the university, and she wanted me to be a part of the student life here and reached out and a lot of different ways. She gave me her email and phone number was like, "Email me, call me, if you have questions. I'm here for you." Other universities I looked at didn't quite have the same caliber of faculty-student engagement, which I was excited about.
What type of artwork do you create?
I'm a graphic designer and primarily I like to work with packaging. I took Tyler's packaging class last fall and had such a blast with it. I loved learning how to extend a brand into their own packaging and further ways of making a design, logo, or anything, just working in a continuation of that brand was super exciting and super engaging for me, which is one of the reasons why my thesis show is a packaging line.
Could you tell us about your thesis?
My thesis is a line of art-based figurines. It's a three-part process. There's the branding, packaging, and making the actual figure itself. I am having a lot of fun with it, and I have been using resources on campus to 3D print my models. I've got about twelve of them at home. I've been sanding them with sandpaper and then worked a couple with a Dremel to get various results.
Did you create the figurines yourself?
Yeah, I made it in Tinkercad, which is a free program by Autodesk. So, you're manipulating basic shapes into a 3D figure or a 3D product.
Are you going to color them or are they going to remain blank?
So, they're going to get sprayed with primer. Eight of them will have various art figures on them. I've taken an art figure from the portraiture of eight different movements of art. So, there's the work from the Dutch Golden Age and Rosie the Riveter from the 1940s war propaganda. The whole idea really sparked from COVID and not being able to go and see art that you loved and going to museums.
How has the pandemic affected your work?
April 2020 was a really dark time. We had all moved online. I was missing that student-teacher community that brought me to university. I was working hard in the basement of my aunt's house, just trying to make it through the semester. For me, during this period there was a lot of experimenting and learning how to do things on my own. Being able to come back and reconnect with all of the students and the faculty and learning how to re-engage with people and how to just learn again in a professional and academic setting, was great.
What was your favorite class?
Packaging was one that I was looking forward to. As a sophomore, I took two graphic design classes, photo imaging, and vector imaging. But I took them both in the same semester and I decided, I'm going into graphic design and I'm going to go through the BFA process. Seeing all of the upperclassmen who were working on Tyler's packaging class, I wanted to do that! I want to make stickers, boxes, and put things together. That has always been my interest as a whole.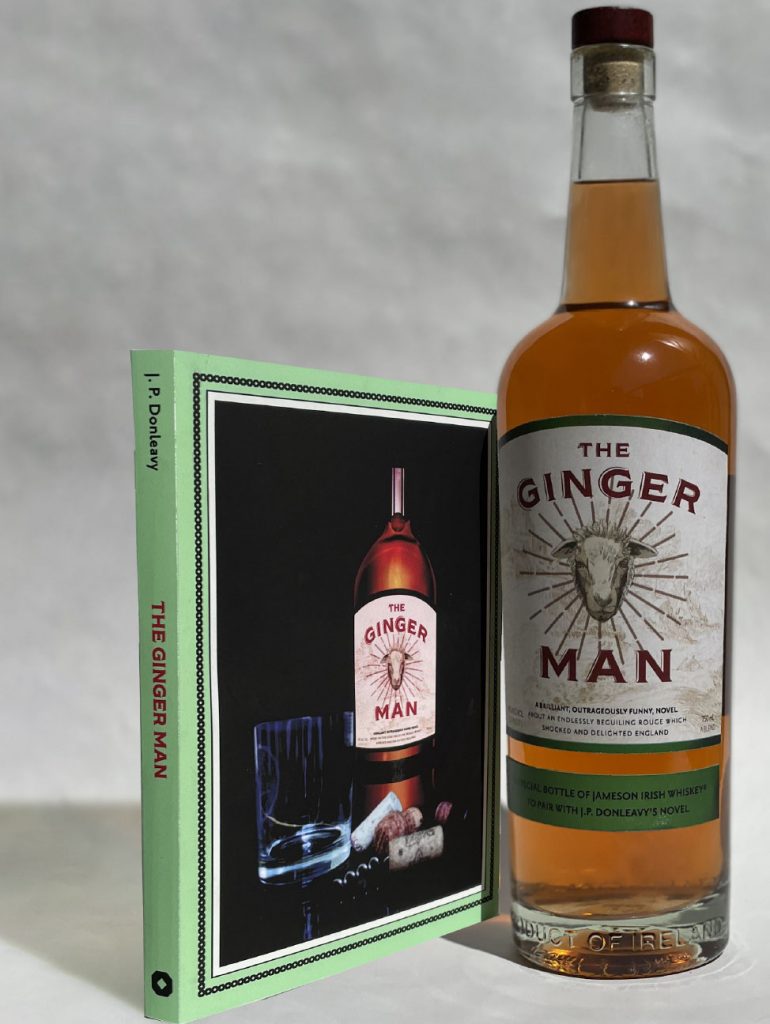 Are there any professors that helped you through your journey?
All of the professors have been encouraging and good at mentoring students, even if they're not in a certain discipline. I know that I just took painting last semester for the first time and then I followed that up with the Plein Air class. Brooke Alexander was just phenomenal at helping students, especially those who were not in their field of expertise, which was me, and pushing us along and helping us find that sweet spot of learning a new medium. Additionally, as I said earlier, the reason I came to Ole Miss is Ginny. Ginny is phenomenal. I took her typography class and her vector imaging class and it's the reason why I became a graphic designer essentially. Those classes made me realize, I want to do this, this is what I like. And both of those professors are just so engaging. Currently, I'm in a printmaking class with Lauren Cardenas, and she has taught me so much patience. But she pushes me and tells me to take a deep breath and to keep going.
Could you describe one of your favorite memories here?
All of the late-night studio interactions. As I said, the community is just vibrant, and being able to hang out with people, being able to troubleshoot with other students has always been the best.
Do you have any advice for incoming art students?
Get to know people in your classes. Don't be afraid to introduce yourself. Don't be afraid to put yourself out there and say, "Hey, I'm Sarah Katherine, and I'm in your class. Do you want to go get coffee or do you want to talk about art?" It's a great way to get to know people and expand your art experience.
Can we find you on social media?
I have a Pinterest, which is SKWGUS Design. It's pretty well-curated, I must say. I'm also on Bēhance and Instagram @SGT.GUS.
Favorite thing about Oxford?
Oh my gosh, Bottletree Bakery. I can go there every day of the week. My main order is a brioche. Bottletree Bakery was another reason I came to Oxford. South Depot is another one of my favorites,
Favorite time of year here in Oxford?
Fall, definitely. The weather today, where it's about 68. That's the key weather. And we'll be like this for about three weeks and that's it.
Do you listen to anything when you're creating art?
I listen to my "Liked" music playlist, which is just albums and albums and albums of things on random, so I don't have to think about it. I like to listen to podcasts, "My Brother, My Brother, and Me"and "Wait Wait… Don't Tell Me" by NPR. Mostly because those are a really good break from just listening to music for several hours.
What are you currently watching?
I watch too much TV. Recently I watched the BBC's Ghosts. Studio Ghibli is something that I've been watching a lot too.
Any plans after graduation?
I'm currently looking to apply for a position here at the university. But I'm also looking at design firms in Birmingham and Chicago.