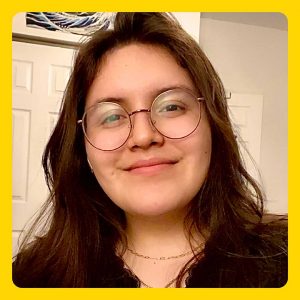 Introduce yourself.
My name is Carmina Peña and I am a graphic design student at Ole Miss. I've lived in multiple places in Texas, Tennessee, and Mississippi but came to Ole Miss from Horn Lake, MS. I became interested in art when I was very young because my father used to be really into drawing and sketching from real life. I first learned about graphic design in high school in a computer graphics class and thought it was really interesting.

What attracted you to the Department of Art & Art History?
My sister started school here at the University of Mississippi for Law Studies a year earlier than I so I knew a bit more about the campus and life at Ole Miss than at other schools. I ended up really liking the Art Department once I got to see some of the faculty and past students' work online.
What type of artwork do you create?
I like a lot of different methods of art on and off the computer like drawing, painting, and papercrafts but my favorite process is digital art.
Could you explain your process?
I like looking for inspiration through Instagram and Pinterest to get a feel for what aesthetic and vibe I want a certain project to have. Some of my favorite things to look at are video game art direction guides, album covers, graffiti/public art, and Japanese manga. Once I get a feel for what I want a certain project to look like in the end, it's much easier for me to come up with ideas for layouts and content.
Which artists do you look to for inspiration?
I usually try to look for more than one source for inspiration but some of my favorites that I always go back to are David Carson, Hirohiko Araki, and Mathieu Leduc.
Which professors inspired you the most?
I've learned a lot from all of the professors here at Ole Miss but my favorite classes were the ones taught by Lauren Cardenas and Tyler Barnes.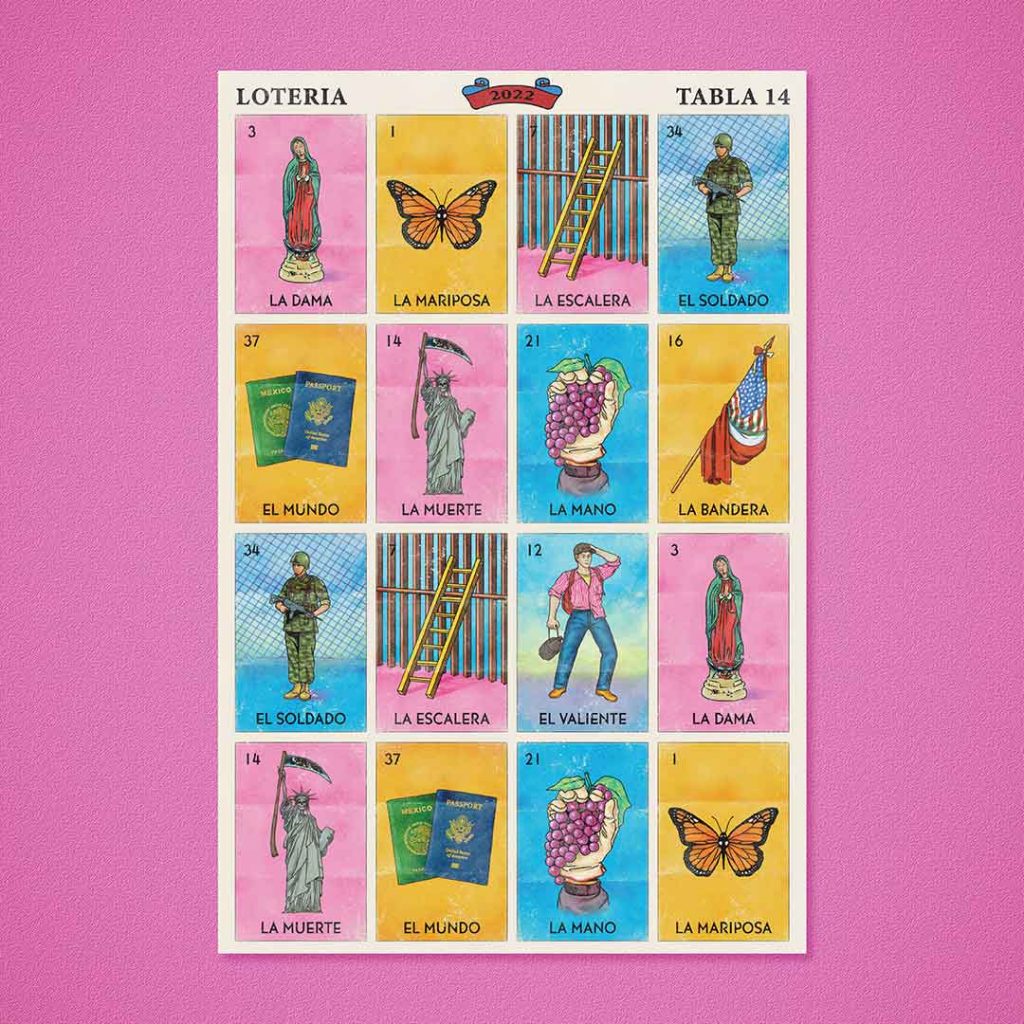 What has been your favorite class during your years here?
My favorite class was probably Production Design because I really liked the projects and work I made in that class specifically.
Could you describe a favorite memory here in the department?
Multiple times when I discovered someone liked one of my favorite animes or video games I've played before. It was always fun talking for the rest of the class period about our favorite characters and stories.
Do you have any advice for incoming art students?
Don't forget that you're allowed to give yourself breaks and time to come up with new ideas especially if you go through art blocks frequently. This is something that I go through a lot and what usually helps me get out of a funk is consuming media from things I enjoy the art of like a cool anime or favorite video game.

What type of music do you listen to while you create art?
Some of my favorite genres are Kpop, J-rock, Latin Rock, RnB, rap, video game soundtracks, and a lot of anime openings/endings. My favorite artist to listen to at the moment is Aminé and I tend to play the Watch Dogs 2 game soundtrack on repeat.
Do you have any hobbies outside of the art department?
I love binging anime and reading manga like Jujutsu Kaisen, Cardcaptor Sakura, and Golden Kamuy. When I'm not doing that I really like playing action/adventure and fps games like Watch Dogs and Far Cry.
Can we find you on social media?
I'm planning on posting more work on my Instagram account soon @carmina.jpeg
---
"Welcome to America" will be on display in Gallery 130 from April 4–8, 2022.
Q&A Interview conducted by Frank Estrada. Photos provided by the artist.