Introduce yourself and tell us where you are from originally?
My name is Brianne Powers and I'm from Brandon, MS. I am completing my senior year as an undergrad in the ceramics area.
What attracted you to the Department of Art & Art History?
I've known since I was young that I was going to be an artist in some way. I wanted to go to a college that was close to home and after touring Meek Hall, I knew that was where I was going to spend most of my time in college.
What type of artwork do you create?
I create functional ceramic work that focuses on the moment of interaction between the user and the piece. I want people to use pieces of mine, exploring and discovering small details with every use.
Could you explain your process?
I mainly use the potter's wheel to create my work. I like the precision and control I have over the clay with wheel throwing. I have ventured into hand-building to create pieces that need to be made off the wheel.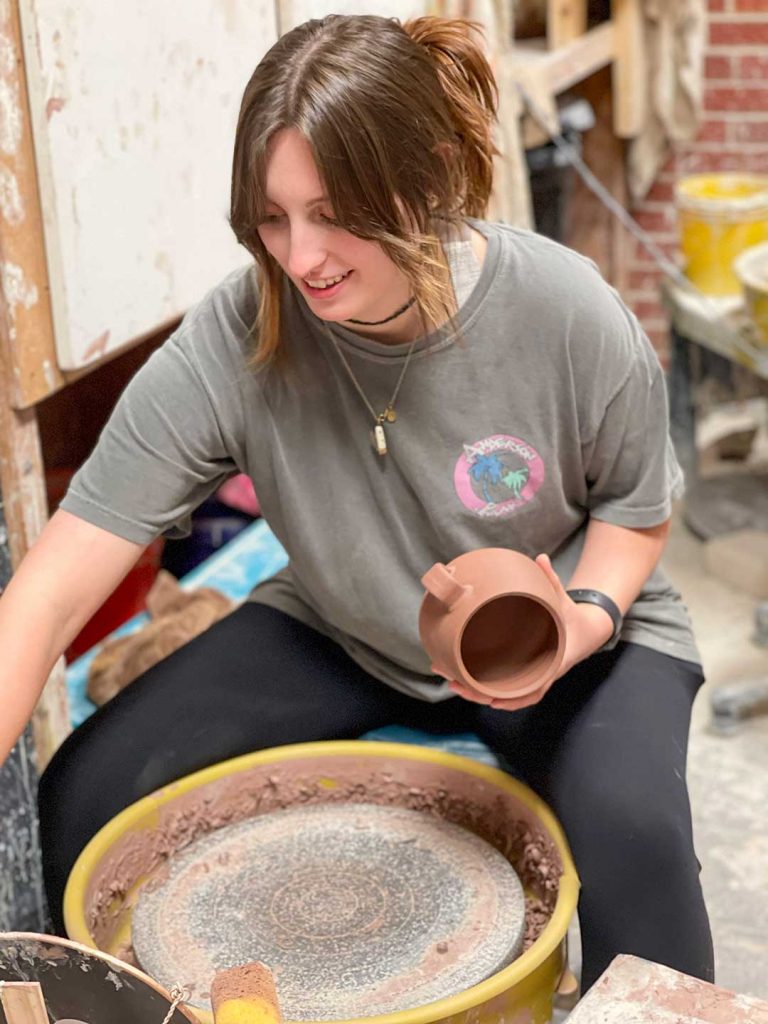 Which professors inspired you the most?
Of course, my area head, Matt Long, has inspired me the most. He has really opened my eyes to seeing clay in a different way and he has really impacted my thought process when making work. Before I wouldn't even try certain things out of fear of failure. I know that having him as a teacher has helped me grow as an artist and has changed my outlook on facing challenges.
What has been your favorite class during your years here?
I think it goes without saying that ceramics has been my favorite class. I love the sense of community that we've created within the class. I've also loved the glaze calculation class that goes into the math and science of ceramics and the technical side of everything.
Could you describe a favorite memory here in the department?
My favorite memory is the wood firings we've done together as a class. It's amazing to see everybody working together to fire a kiln and all the amazing work that comes out of it.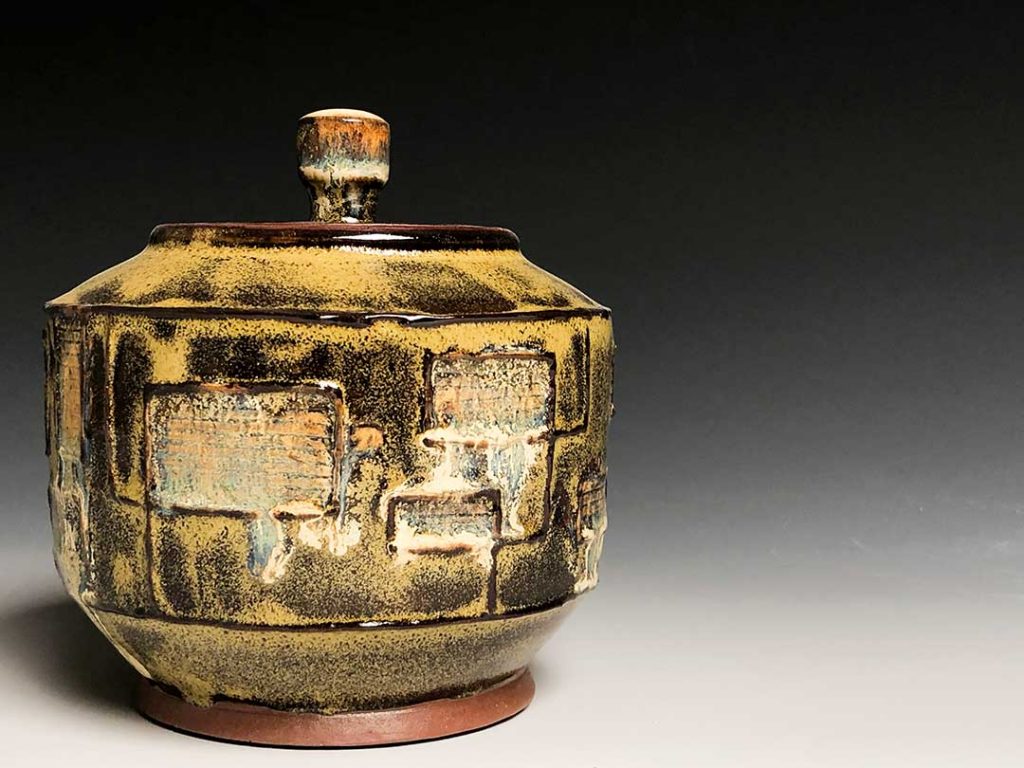 Do you have any advice for incoming art students?
Don't compare your progress to others. Your art grows with you, just keep making work.
What type of music do you listen to while you create art?
I mainly listen to true crime podcasts while working in the studio.
What is your favorite restaurant in Oxford?
While not technically a restaurant, High Point Coffee has the best breakfast sandwiches.
Can we find you on social media?
My Instagram is @hb.powers.art.