ARCHIVE Imaging Arts
Students become experts at using image-based works, both analog and digital. They learn both established and experimental techniques of photography, lighting, and digital arts while refining their personal visual language as an expressive tool. Balancing commercial and fine-arts applications of imaging, they build a flexible foundation for multiple careers.
See more photos of Imaging Arts!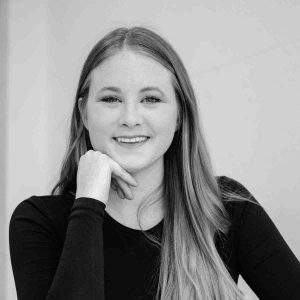 Meet Blythe Summers (BFA in Art, emphasis in imaging arts '20), president of The Clicks student organization.
"Wildlife photography has always been my favorite even though that's not what I focus on at all, but my love for the environment still shines through in my work. Photography was just a great way for me to make my passion an art form."
---
Meet the Faculty
The imaging arts studio is headed by Brooke White, Professor of Art, whose work about the landscape, nature and our response to place has been exhibited nationally and internationally. The conceptual framework of her projects is consistently driven by the politics of place, memory and time, and the role they play in establishing identity. In her focus on the land, nature is always the central figure where histories are established.
Bryce Heesacker, Assistant Professor of Imaging Arts, who works as an artist under the moniker F. C. Zuke, creates audiovisual and interactive artworks that investigate the ways in which beliefs are acquired, transmitted, and performed in society.
---