Introduce yourself and tell us where you are from.
Hey! My name is Abbye Danielle, I'm a senior sculpture BFA student and an ambassador for the art department! I am from Hernando, Mississippi!
What type of artwork do you create?
I create a lot of work using casting methods and blacksmithing techniques. My current work is about growth throughout the grieving process. After losing my mother last year, I found myself in this period of grief, thinking about how she lived her life and how the emotions associated with grief can last a lifetime. Through that grief, I created my thesis work focusing on using picture frames to reference memories and using nature to symbolize strength and growth.
Could you explain your process?
I get a lot of my best ideas at two in the morning when I can't sleep, I typically start with a sketch or description of what I'm thinking of and work from there to figure out the best way to get my idea across. Lately, those ideas have been translated through the use of iron and steel. I'm really attracted to the process associated with cast metal and forging steel. The time and hours it takes to get to the finished version of the different components that I am combining together translate not only through my concepts but also through the processes I'm using.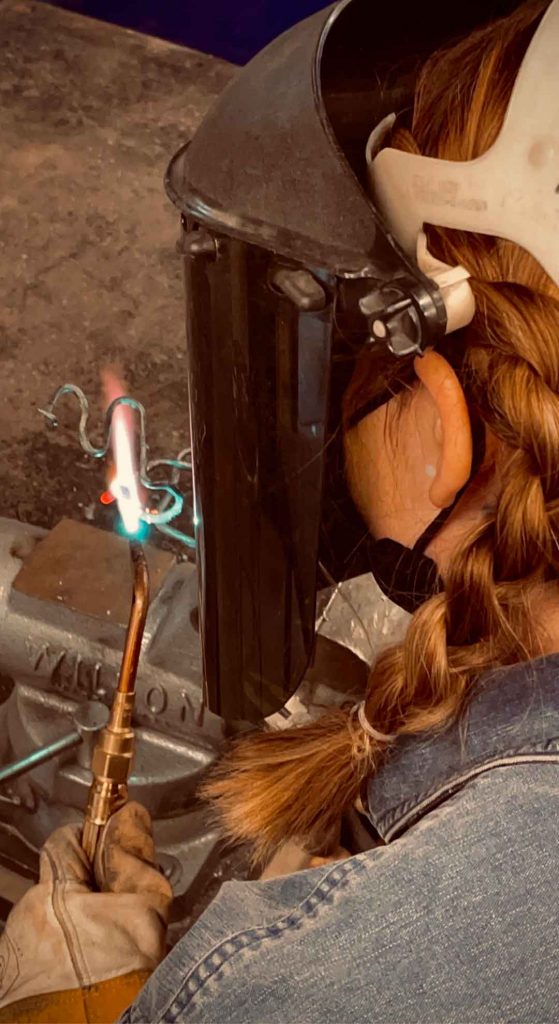 Which artists do you look to for inspiration?
I look towards several different artists for inspiration, such as Roxy Paine, Yayoi Kusama, Sook Jin Jo, and Chiharu Shiota just to name a few.
Which professors inspired you the most?
Stacey Rathert goes above and beyond for all of her students and is one of my biggest inspirations. She's hands down one of the best teachers I've ever had.
What has been your favorite class during your years here?
Besides my advanced sculpture classes, I would have to say either Book Arts or Art Now. However, I have really enjoyed most classes I've had the opportunity to take at Ole Miss. I love having such a well-rounded education that the art department provides.
Could you describe a favorite memory here in the department?
I'm not sure I have a specific memory, but I'm going to miss seeing all of my fellow classmates. I love having the opportunity to create in this community that has so many talented individuals. I have met some really amazing friends in this program that I hope to continue to stay in touch with after graduation.
Do you have any advice for incoming art students?
Don't be afraid to try new mediums and explore with your art. Be willing to embrace the imperfections and remember that everything takes time.
What type of music do you listen to while you create art?
I listen to a wide variety of music, however lately it's been a lot of early '00 feel-good pop music to get through the stress, really as long as it has a good beat and some catchy lyrics I'm most likely going to like it.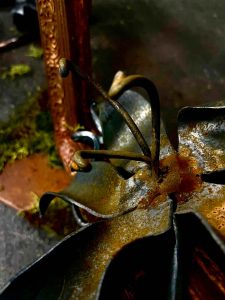 What are you binge-watching while being a couch potato?
My go-to shows are Bob's Burgers, Futurama, and New Girl, and I'm a total Grey's Anatomy fan.
Do you have any hobbies outside of the art department?
Outside of Art, I like to play video games, bake, go thrift shopping and hang out with my family and friends!
What is your favorite restaurant in Oxford?
Oby's is probably one of my favorite places in Oxford!
Can we find you on social media?
Yes! You can find me on Instagram @AbbyeDanielleArt.
Do you have any plans after graduation?
I'm planning on taking a year off and looking into graduate programs for the future!

---
"Memory Lane" will be on display in Gallery 130 from March 28–April 1.
Q&A Interview conducted by Frank Estrada Photos provided by artist.