BFA Interview Process
BFA Interviews for Fall 2021
BFA Interviews are TBA.
Applications are due by TBA.
Students must have completed 18 studio hours to be eligible for interviews.
Students must have the approval of the head of the area for which they are applying.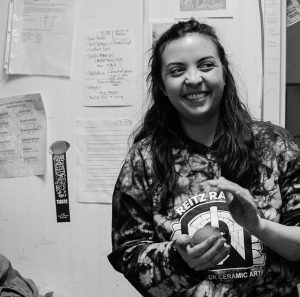 To apply:
Fill out the digital application located on Google Drive. A PDF of your current, unofficial transcript (and transfer equivalency report, if applicable) will be a required upload when filling out your application.
Document 10-20 examples of your artwork by photographing, scanning, or creating digital files. Contact your area head for artwork selection and documentation support.
Create a slideshow of your images to share with the faculty during your interview presentation. This slideshow should also be converted to a PDF and uploaded to OneDrive no later than TBA. A link to upload will be provided to you at a later date.
You will be expected to give a 10-minute presentation at the beginning of your interview. Be prepared to answer questions from the faculty following your presentation.
Interviews will be conducted via Zoom. You will be assigned an interview time and be given a Zoom meeting ID. (Possible changes in Fall 2021)
If granted entrance to the program, the student will participate in a BFA review each semester until enrolled in thesis. Grades in Department of Art & Art History courses of less than a "C" will not be counted toward this degree.
Detailed instructions and additional information about the BFA Interview process for spring 2021 can be found here!