Art Merit Scholarship Application Process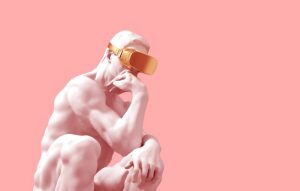 Art Merit scholarships are just one of several awards and scholarships available exclusively to students in the Department of Art and Art History. Students entering the university as new art or art history majors may be considered for various amounts up to $3000 for eight consecutive semesters (not including summer). For students who are not Mississippi residents, the scholarship will be processed in the form of a partial waiver of the non-resident fee. The scholarship is competitive and will be judged through a blind jury process consisting of faculty members in the Department of Art & Art History.
Studio art applicants submit a portfolio with 10 to 20 pieces of their best work. Art history applicants submit a digital writing sample of five to ten pages.
Art Merit Scholarship Application Process
The 2021 Art Merit Scholarship deadline is February 15th.
Instructions for Applying Online:
Send your high school transcript (and community college transcript if applicable) to art@olemiss.edu with the subject of the email to read: lastname_firstname_transcript.
Have two confidential letters of recommendation sent to art@olemiss.edu with the subject of the email to read: lastname_firstname_recommendation.
Submit your portfolio or writing sample
Art History Applicant Portfolio:
Upload to the above form a writing sample (2,000–5,000 words, not including footnotes or bibliography) from a course in Art History, English, or History as a PDF or Word document with the following naming system: lastname_firstname_essay (for example, Smith_John_essay.docx)
Art Applicant Portfolio:
Upload to the above form 10 samples of your best artwork. The portfolio should include a range of your best work, which may include drawings, design work, paintings, ceramics, sculptures, prints, and work in other media, as well as your sketchbook.
We prefer that you submit all images as one PDF file., labeled as: lastname_firstname_images. Individual files also will be accepted, with each image labeled as: lastname_firstname_number.jpg (for example: Smith_John_1.jpg).
Individual image files must not exceed 5 megabytes.
Also send a numbered Image List with titles of work, media, and dates of completion. For example:
Songs of Spring, acrylic paint, November 2019.
Sunrise Monster, charcoal, December 2019.
If you are unable to submit a digital application, we will accept portfolios hand delivered to Meek Hall, Room 116 or mailed to:
Art and Art History Merit Scholarships
Department of Art & Art History
University of Mississippi
P.O. Box 1848
University, MS 38677
To ensure consideration, mailed or hand delivered applications must arrive by <2021 Date TBA>.
We handle every work with extreme care; however, the works are submitted entirely at the risk of the applicant. If you would like your work returned, you must submit a self-addressed, stamped envelope. If you bring your portfolio in person, the portfolio must be picked up between February <2021 date TBA>. Notification of awards will be announced and mailed on February <2021 date TBA>.
Resources for documenting your artwork
Documenting your work can be an easy process that shouldn't require a lot of fancy equipment. These resources will provide you with the tips and tools to make a stunning portfolio.