AH 401. Research and Writing in Art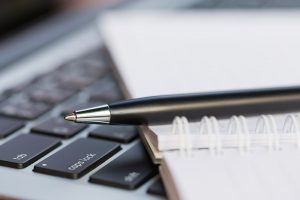 Research and Writing in Art, which is required for art history students and art students completing the BFA degree, is designed to train students in methodologies of professional art research and writing, and to improve written and oral communication skills for discussing and researching art.
Assignments address different kinds of writing and oral presentation skills relevant to the art and art history disciplines, including résumé, a formal analysis of a work of art, an exhibition review, a book review, an artist's statement or personal statement for graduate school applications, a sample grant application, a letter of recommendation, and all aspects of a research paper.
After completing this course, students should be able to:
write persuasively and logically about art;
use oral presentation skills;
present themselves through résumés and personal statements;
understand various modes of research in art and art history;
use library and database facilities for research;
understand how to avoid plagiarism and show awareness of ethical issues in art; and
think critically about art.
"The professor had us write our own promos, internship letters, grant proposals, gallery inquiries, and a giant research paper that taught me how to properly execute each assignment. She wants to prepare you for what's ahead!"