AH 381. Art of China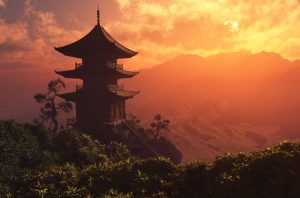 Art of China is taught by Dr. Bokyung Kim, who earned her PhD from the University of California, Los Angeles. Her area of teaching and research specialization is Asian art, particularly the early interactions between Java (Indonesia) and the mainland of Southeast Asia.
This course examines selected works of art and architecture in China. By providing the discussion on a variety of topics about Chinese art and architecture from the jade-carving and bronze-casting culture to modern art, students acquire in-depth understanding of China's society, politics, culture, and people. Topics include funerary rituals, imperial ideology, state patronage of Buddhism, elite life and arts, popular arts, ideological control of the arts in the 20th century, and more.
By the conclusion of this course, students will be able to:
visually recognize major monuments and artworks of Chinese history;
place works of art in specific cultural, historical, political, and/or social contexts; and
demonstrate analytical reasoning/critical thinking through evaluation and analysis of complex material and sources of information.
"Dr. Kim is so great!! She was very knowledgeable and enthusiastic about the material covered in class. She showed us many Youtube videos that were examples of what was covered in class. I really enjoyed this class."