AH 357. Art Now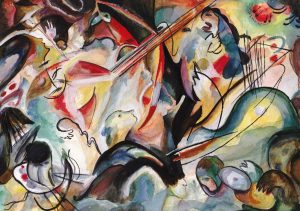 Art Now is taught by Dr. Kris Belden-Adams, who earned her PhD from the City University of New York. Her specialization is the history and theory of photography.
This course introduces students to the vast, dynamic, and diverse field of global contemporary art made within the last decade. Students become acquainted with the work of emerging and established artists, and with the theoretical discussions these artworks have provoked. Topics include consumerism, Warhol's legacy,the ever-burning question: "Is It Art?", beauty, globalism, African American art, post-feminism, post-medium condition, 3-D printing, and participatory art.
By the end of the semester, students should be able to:
understand the historical, social, political, theoretical, and institutional contexts in which contemporary art is produced and defined;
develop the analytical and interpretive skills necessary for the compelling discussion and for the written analysis of works of art;
cultivate a broad, sophisticated, critical understanding of the contributions of today's artists and theorists to the overall history of art;
prepare students to become active participants in the dialogues of contemporary art, whether as critics, historians, curators, practicing artists, or as engaged viewers; and
art students may expect to gain a sense of the position of their own work with respect to their field of practice.