AH 341. Italian Renaissance Art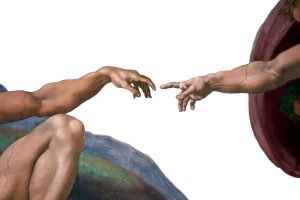 Italian Renaissance Art is taught by Dr. Louise Arizzoli, who earned her MA with a concentration on museum studies from the University of Rome, then her PhD from Indiana University. Her specializations include the history of collections in France and in America, nineteenth-century art, as well as Renaissance and Baroque European art.
This course examines the major developments in Italian painting, sculpture, architecture, and the culture which produced them between the late 13th and the early 16th centuries, including Giotto, Masaccio, Botticelli, Leonardo da Vinci, Michelangelo, Raphael and Titian. Works of art are discussed in relation to their original location, function, patronage, style, iconography, and technique. Students also investigate how humanism or the rediscovery of antiquity had an impact on artistic creativity and see how it helped defining a new role for the artist.
By the end of the semester, students will be expected to:
develop familiarity with late thirteenth, fourteenth, fifteenth and sixteenth century stylistic elements;
develop name recognition of various Renaissance Italian artists and works of art;
examine the relevance of historical works of art to our own time;
develop a working vocabulary and aesthetic framework for artistic criticism; and
build a foundation for evaluation and analysis of artists and individual works of art.
"Dr. Arizzoli is a fantastic instructor who is very passionate about helping students develop the skills they need to analyze, research, discuss, and write about art. This course covers one of the most fascinating periods of art history and is crucial for understanding the development of Western art and its impact on the world. My favorite aspect of the class was the discussion–we always have really engaging conversations about artworks, artists, the historical time period and culture, and ethics. Anyone–no matter your major–can take this course and learn how to think critically, appreciate art, and develop a better understanding of ourselves and our history." – Rowan Murray (BA in Art History, minor in Classics '20)