Current Graduate Students
Kelly Adkins
Painting
kcadkins@go.olemiss.edu
Kelly Adkins has received a Bachelor's as well as a Master's degree in Philosophy. Midway through the Philosophy graduate program, she reclaimed her life-long passion for painting and has since decided to switch career paths. As an MFA candidate, Adkins hopes to build a strong repertoire of artistic knowledge and learn more about herself as an artist.
---
Jessica Counterman
Painting
jecounte@go.olemiss.edu
Jessica Counterman is a painter from northwest Ohio, received her BFA in 2D Art from BGSU in 2018. She is heavily influenced by folklore narratives, religion, and the way people view death.
---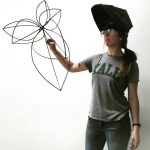 Gabrielle Dinger
Sculpture
gmdinger@go.olemiss.edu
Gabrielle Dinger is a native to south Louisiana, receiving her Bachelors of Fine Art from Nicholls State University in 2016. Having grown up in an art rich environment, she's always found interest in utilizing various materials together to create her art. Dinger's work focuses on expression of self and exploration of the natural environment. Now a MFA candidate here at the University of Mississippi, Dinger hopes to continue exploring the concept of discovery while embracing new materials and larger scale.
---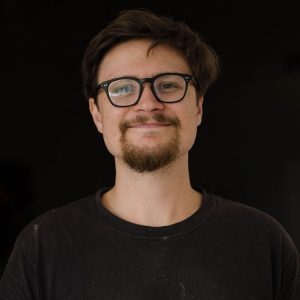 William McComb
Ceramics
wmccomb@go.olemiss.edu
---
William McKinney
Ceramics
wmckinne@go.olemiss.edu
---

Christen Parker
Sculpture
cparker4@go.olemiss.edu
Christen Parker is from Monroe, Louisiana where she received her BFA in painting and graphic design from the University of Louisiana Monroe in 2013. Following her undergraduate degree she became interested in translating her work into three-dimensional pieces. She is drawn to a variety of materials that include resin, plaster, foam, fabric, and cast metals.
---

Ian Skinner
Sculpture
ieskinne@go.olemiss.edu
Born in Jacksonville, Florida Ian received his B.F.A. From the University of North Florida. He explores materials and processes to create work that reference humanity, nature and how they coexist.
---
Nicholas Vialpando
Sculpture
nvialpan@go.olemiss.edu
Nick is a Denver native, And after receiving his BFA from Colorado Mesa University in 2015 wanted to continue his academic career in pursuit of an MFA at The University of Mississippi. Nick's work is influenced by the boom in technological achievement seen in the last thirty years, as well as society's reaction to such drastic changes.
---