Imaging Arts
Meet the Faculty
Professor of Art
Area Head of Imaging Arts
Meek 257 | 662-915-6645
brookew@olemiss.edu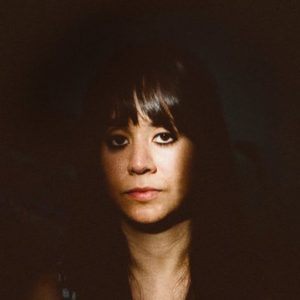 Visiting Assistant Professor
Imaging Arts/Graphic Design
Meek 145
vgpolgar@olemiss.edu
---
Overview
Students studying Imaging Arts learn to create dynamic images and have the opportunity to work in analog and digital environments. Students are encouraged and mentored to learn the foundations of the medium while refining their personal visual language as an expressive tool. Imaging Arts focuses on the combination of analog and digital strategies enabling students to gain experience with film, digital and alternative photographic processes. Students explore a variety of image-making processes through coursework in black and white, color, large format, studio lighting, non-silver, digital photography, and video. These experiences prepare students for a career in both commercial and fine art applications.
Professor of Art Brooke White heads the area.
---
Organization
The Clicks, a photography club
The Clicks is a student run organization formed by Imaging Arts majors and led by Adjunct Instructor Rebekah Flake. Students participate in workshops, lectures, museum trips and group photo shoots. Our goal is to promote and support the photographic community within the Imaging Arts program.
For more information look us up on Facebook
Or follow our Imaging Arts area on social media! Check out their Instagram, @um_imagingarts
---
A laptop is highly recommended for all Imaging Arts classes above Art 381. A laptop is used in the creation of photographic imagery, the production of video and hybrid forms of photographic practices today.
**It should be noted that Art 381 requires a 35mm SLR camera with a 50 mm lens and Art 383 requires a digital camera with manual controls.
We recommend a Mac laptop but there are many options available today that will satisfy the needs of the Imaging Arts curriculum.
Below are suggestions for laptops, feel free to contact, Brooke White, Professor of Art & Area Head of Imaging Arts, regarding equipment needs.
---
Laptop suggestions
The minimum amount of RAM for most creative software is 8 GB.
15-inch MacBook Pro with Touch Bar and Touch ID
2.8GHz quad-core Intel Core i7 processor, Turbo Boost up to 3.8GHz
16GB 2133MHz memory
512GB PCIe-based SSD
Radeon Pro 555 with 2GB memory
AppleCare Protection Plan
Belkin USB-C to Gigabit Ethernet Adapter
Creative Cloud subscription for Photographers
---
Educational Partners with: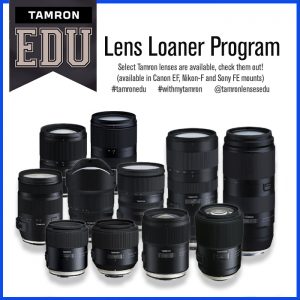 ---